Telescopic boom marine cranes
Product Detail
Product Tags
1.Product Description
The marine telescopic crane comprises a base, which the base is connected with a tower body through a rotating system; the rotating system is connected with a power device which is arranged under a ship deck.
Our Telescopic Boom Marine Crane utilizes a unique rack and pinion hydraulic scoping system.  The range of crane lifting capacities range from 0.5 tons up to 150 tons.
This 3T40M hydraulic marine crane has approved by ABS Class Society and with the fastest delivery time as 3 months. Main parts are all European components which stand for high quality.
The marine hydraulic cranes are all designed to be low maintenance, user friendly, demonstrating, high performance and reliability, to save clents' cost.
2.Main Technical Parameters
SWL

40t@6.5, 3t@40m

Working range

Max.40m/Min.6.5m

Hoisting height

30m

Working speed of Mechanism

Lifting mechanism

0~15m/min

Luffing mechanism

~120s

Rotary mechanism

0.5r/min

Running mechanism

2.7~27m/min

Heel/Trim

≤5°/ ≤2°

Desinge Temp.

-20°~+40°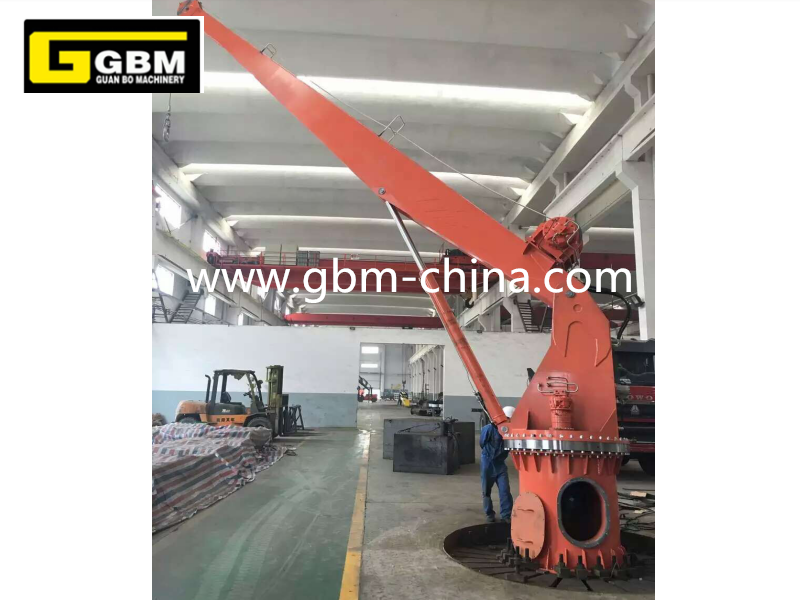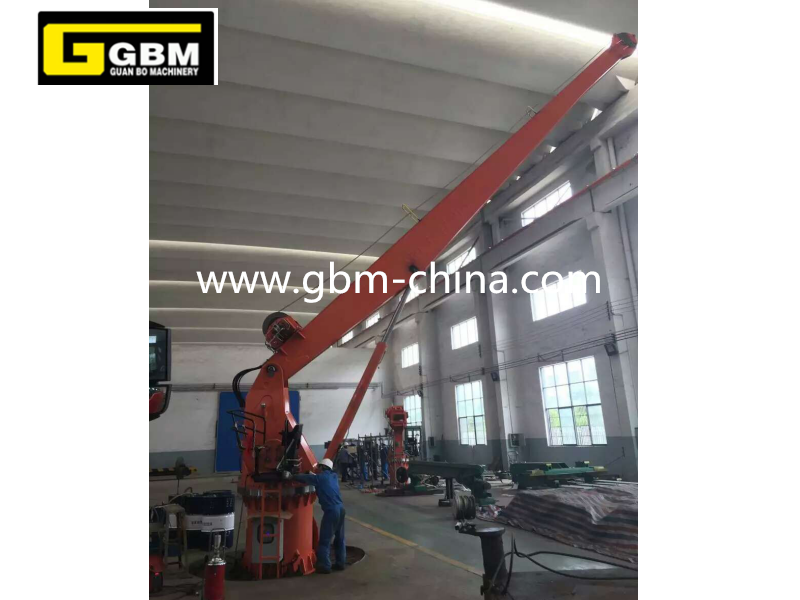 10T3M Fixed Crane with Multifunction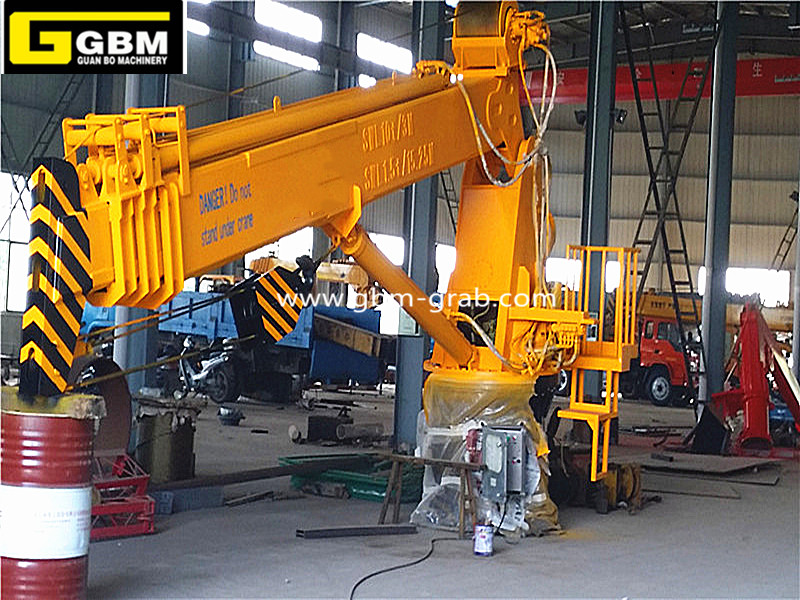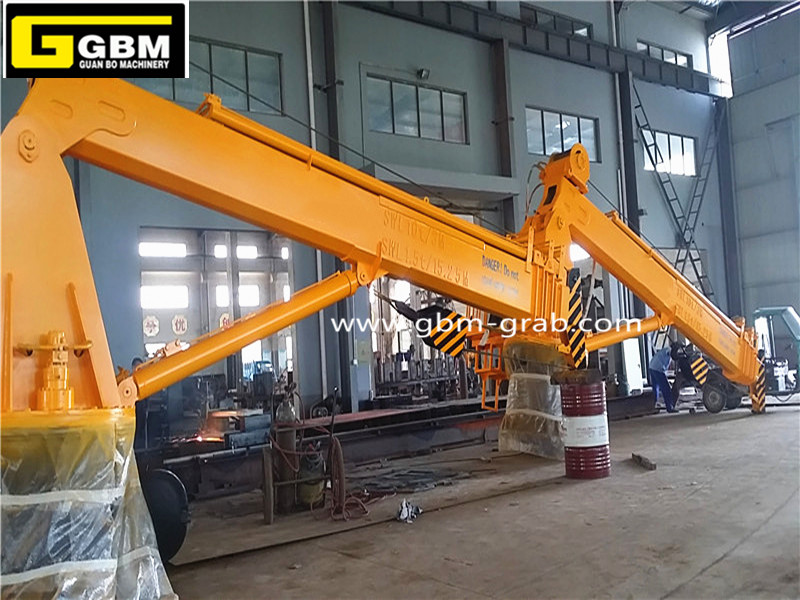 3T40M Telescopic boom marine cranes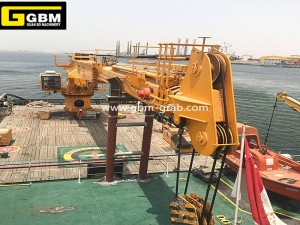 4T30M Hydraulic Telescopic booom crane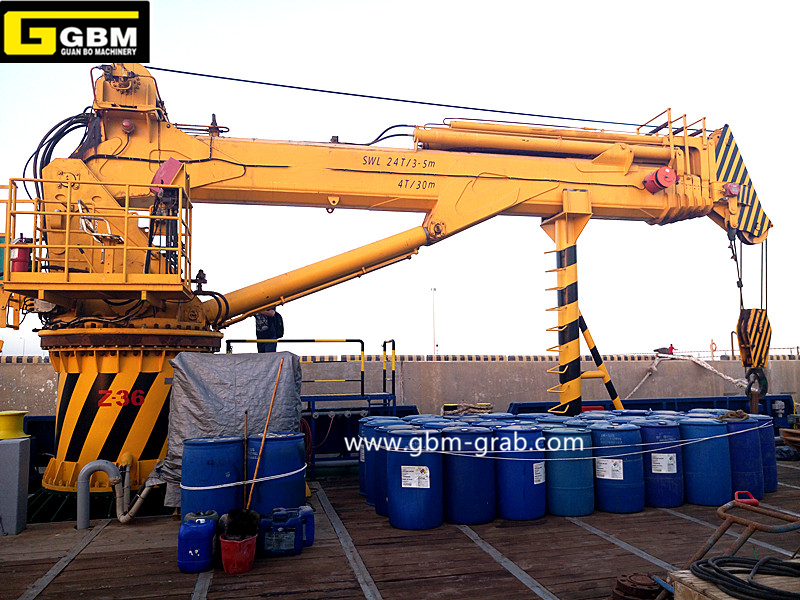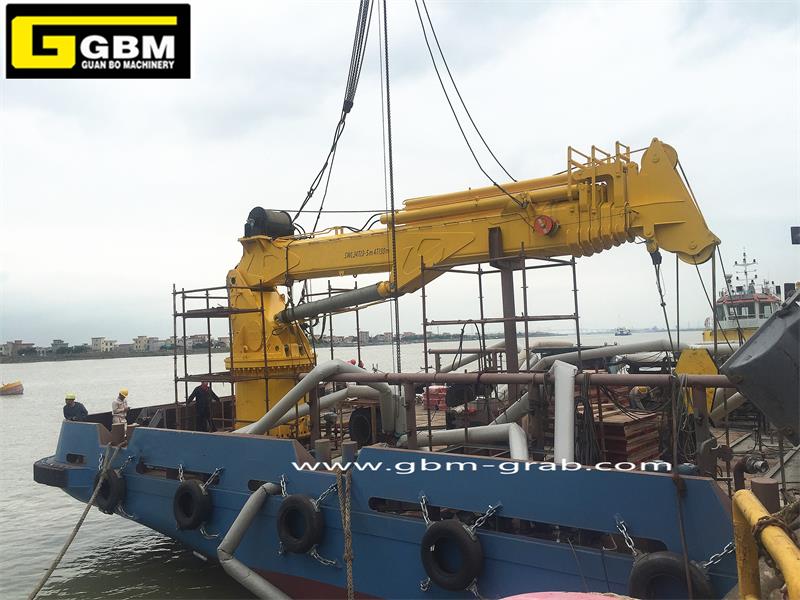 Telescopic Boom Marine Deck Crane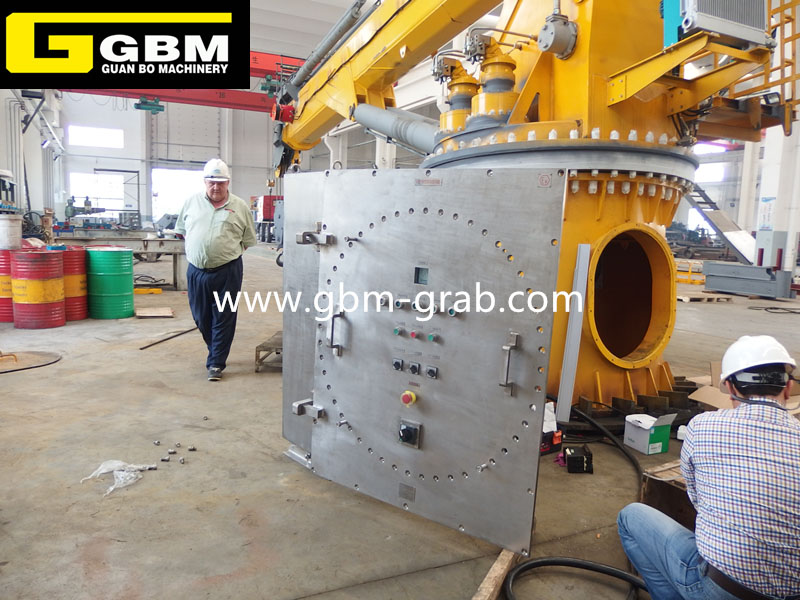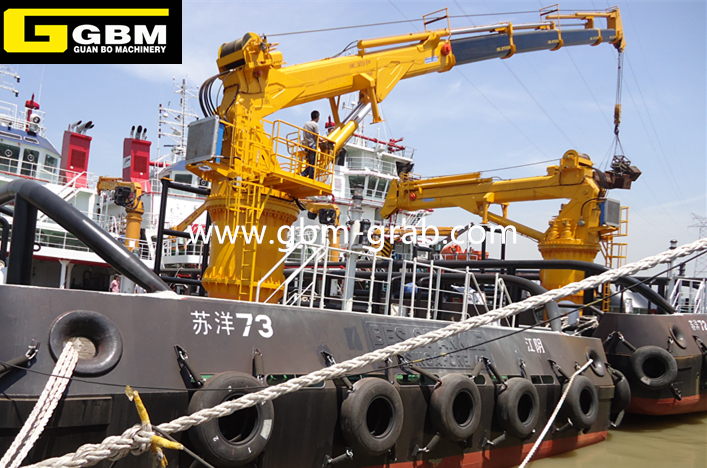 ---
Next:
Customized fishing crane
---