Mobile Dust-proof eco-Hopper
Product Detail
Product Tags
 Product Dectail:
This equipment is mainly used for the unloading and loading of bulk cargoes. The bulk cargo is grabbed by a portal grab crane, and the grabbing materials are run to the loading and unloading by the relevant operation mechanism of the gate grab crane. Above the system, the grab is opened by the PLC control system of the portal crane and the bulk cargo is unloaded into the unloading funnel of the loading and unloading system; an electrohydraulic push rod control device is located on the discharge opening of the unloading funnel. It is used to control the flow of material, so that it is safe and effective when loading the vehicle, which greatly improves work efficiency.The hopper of this equipment is divided into two layers, because the lower hopper of the upper hopper is relatively large, the hopper is not easy to raise dust, the suction port of the dust collector is arranged in the middle of the two layers, and the upper and lower material ports are sealed and dusted with a pulse bag filter. The funnel designed by our company is mainly used for loading and unloading coal slag, cement powder and iron powder, and can be designed according to the requirements of customers. The dedusting device, electro-hydraulic door device and vibration feeding device can be installed on the funnel, which greatly improves the Handling efficiency. This equipment includes bagging machine, main support steel frame, gravity feed funnel, power distribution box, discharge chute, bag holder, pneumatic system and some optional devices such as dust collector, empty Presses, etc. Among them, the DCS bagging machine consists of feeders, weights, etc. This device is used for weighing and bagging various small particle materials such as grain, dried cassava, fertilizer, PVC powder, small pellet feed, etc. Small particles of ore, bauxite and so on.
GBM Mobile Dust-proof Port Hopper Application:
GBM group has been designing and manufacturing unloading hoppers since the 2008's. Over this period of time we have developed a unit that is both flexible enough to suit all applications.
Unloading Hoppers are supplied mounted on pneumatic tyres, rail mounted and statically mounted and so are designed to suit all quay layouts-existing or new.
They can be discharged to truck, train wagon, barges anits conveyors or a combination of these. AllI can be supplied with a varying degree of dust control, be that mechanical FlexFlap system or full dust aspiration at grab intake and outloading to transportation.
Cement/clinker
Grains/Cereals
Seed Cakes/Crushed Seeds(Rape seed, Soya bean etc)
Biomass(Woodchip, Wood pellets, crushed Dlive seed etc)
Fertlizers
Aggregate Coal
Limestone/Clinker/Gypsum
Iron ore/Nickel ore
High Quality System Components
The hopper features system components chosen for both the quality of the components and proven ability to support them in the field.
Dust Control Loading Spouts: China
Main parts of Hydraulic System: USA.
Compressor: Atlas
Electrical: Siemens
Certificate:
GBM are committed to offer the highest standard continuously improving equipment.
-ISO9001 Certificate
-SGS certificate
-Thir party BV certificate
-CE certificate
Advantages for GBM Eco-hopper:
1.Extensive dust control features (Flex flaps, dust seals, dust control filters, air compressor)
2.Multiple discharge options: to conveyor, to truck, via telescopic chute, through ancillary Material Feeder
3.Multiple travel options: rail, static or pneumatic tyre mounted and powered and towable travel
4.Increased safety features (level detectors, strain gauges, structurally designed to withstand overload to top of skirt)
5.Robust design (top shroud, grab impact grill)
6.Minimise escape of fugitive dust
7.Fit to any onwards processing or logistics requirements
8.Can be used on non-dedicated quays and moved off the area when not in use
9.Flexible positioning to suit unloading vessel
10.Ability to work with a wide variety of materials with differing characteristics
No.

Model

Volume

(m3)

Loading Weight (t)

Hopper weight(t)

Max. Total Weight(t)

Unloading Capacity(t/h)

Note

001

HP40

40

60

16

80

600

1 outlet Hopper

002

HP50

50

80

19

100

800

003

HP60

60

100

21

125

1000

004

HP70

70

120

25

145

1200

005

HP80

80

140

27

170

1600

006

HP100

100

160

30

190

2000

007

HP60-2

60

200

33

235

2500

008

HP70-2

70

120

27

150

2500

2 outlets Hopper

009

HP80-2

80

140

30

170

2000

010

HP100-2

100

160

33

195

3200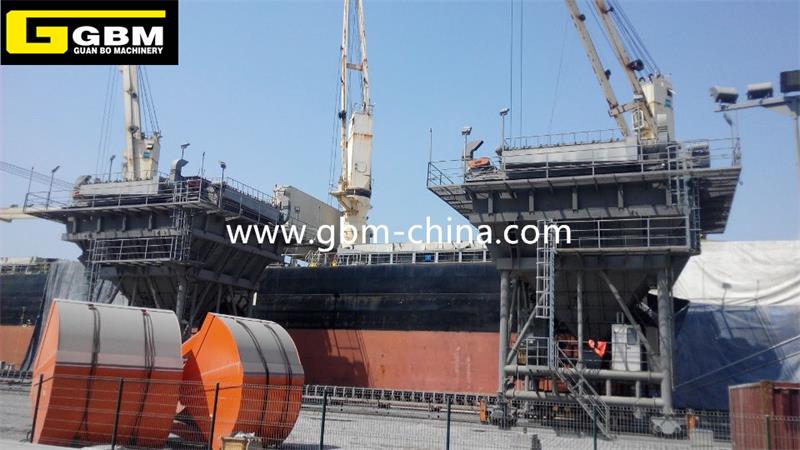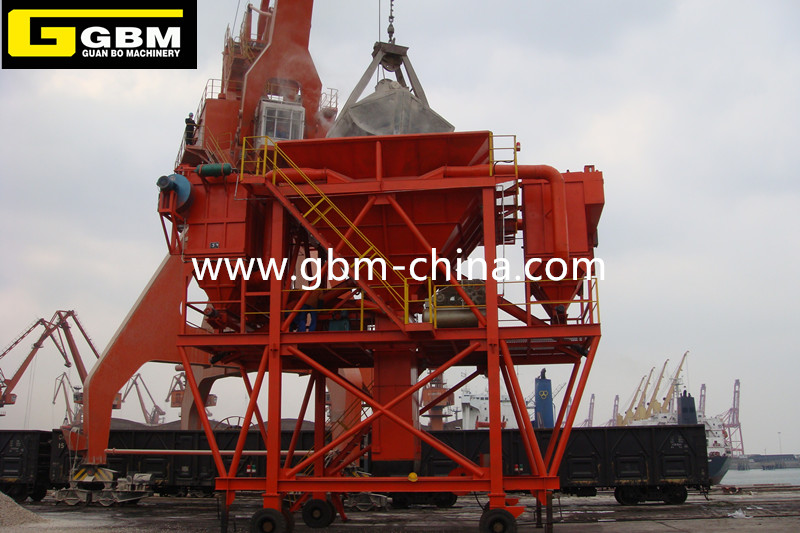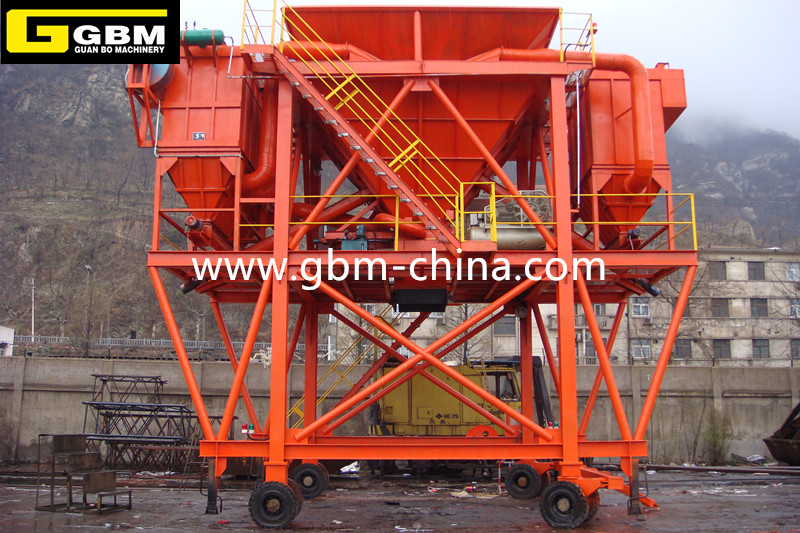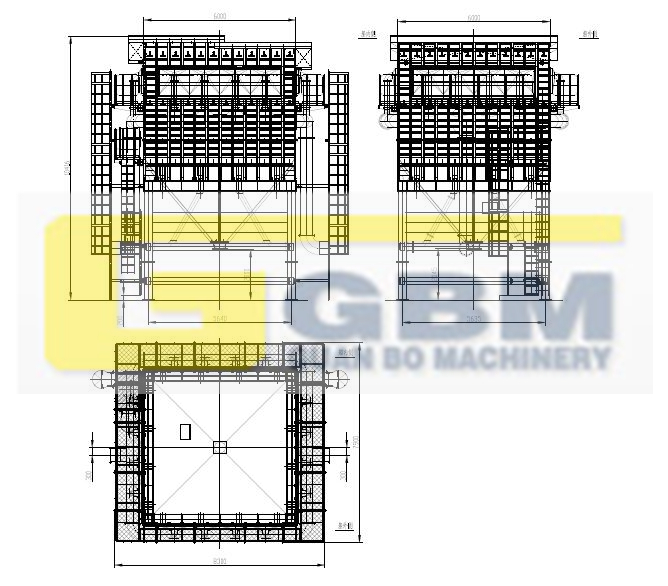 ---
Previous:
Four-rope clamshell grab
Next:
Overheight spreader
---