Product Detail
Product Tags
The Dredging Grab is an innovative product designed to facilitate and enhance dredging operations in various industries. Whether you're involved in harbor maintenance, river deepening or land reclamation projects, this versatile tool will help you achieve the best results.
Dredging Grapples are made from the highest quality materials and are able to withstand the toughest conditions. Its solid construction ensures maximum strength while being able to withstand the wear and tear of everyday use. This highly durable product guarantees a long service life, saving you frequent replacement and maintenance costs.
One of the outstanding features of the dredging grab is its exceptional grabbing capacity. The tool has a large load capacity and can effectively remove and transport a variety of materials such as sand, dirt, gravel and rocks. Its strong grip ensures no debris is left behind, leaving your dredging site clean and ready for the next stage of your project.
Additionally, dredging grabs are designed for ease of use and unmatched productivity.Simple controls allow precise movement and positioning for accurate and efficient dredging operations.
GBM advantage of mechanical grab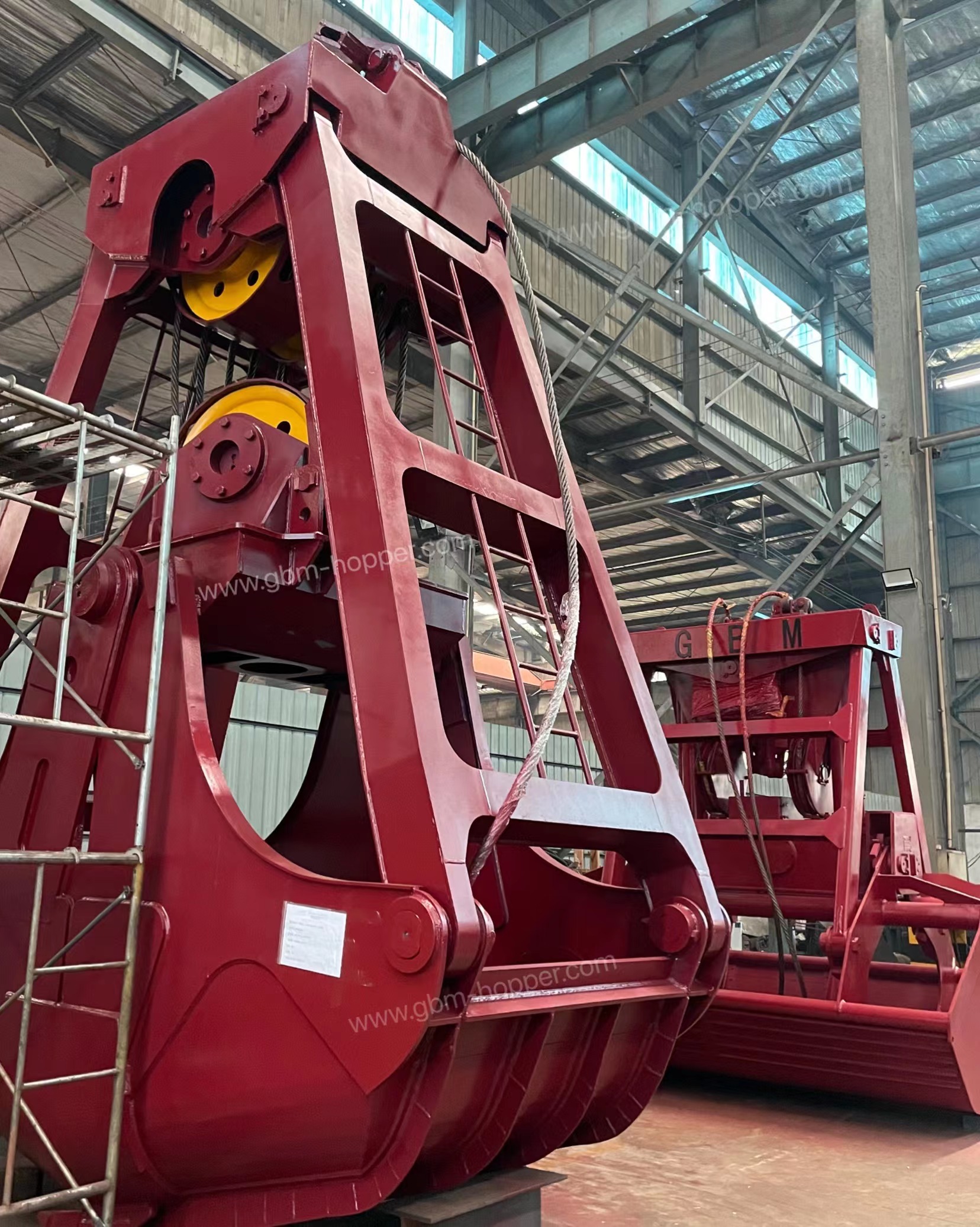 1.As a leading manufacturer of 5000 square feet dedicated, licensed and certificated staff.
2.Mechanical and machinery design, structural design and analysis dynamic modeling and seismic, failure modes and effects analysis Auto CAD, 3DMax, Math CAD, Solid Works, ANSYS and SAP2000 Advanced.
3.All Main parts using reliable original imported brand.
4.GBM provide the SGS, CCS, BV, CE, ABS, ISO9000:2008, ISO14001:2004, OHSAS and etc certifications, also accept third party inspection, such asSGS Factory test etc.
All the product design drawing and calculation is reasonable and meet the international standard, all the productions drawing and calculation will be audit before production.
5.The welding meet the international standards, and no damage detection reports are required.
6.On the testing the actual lifting capacity is 1.25 times than the rated lifting capacity and will issued exactly testing report according to the technical agreements
GBM grab experience in career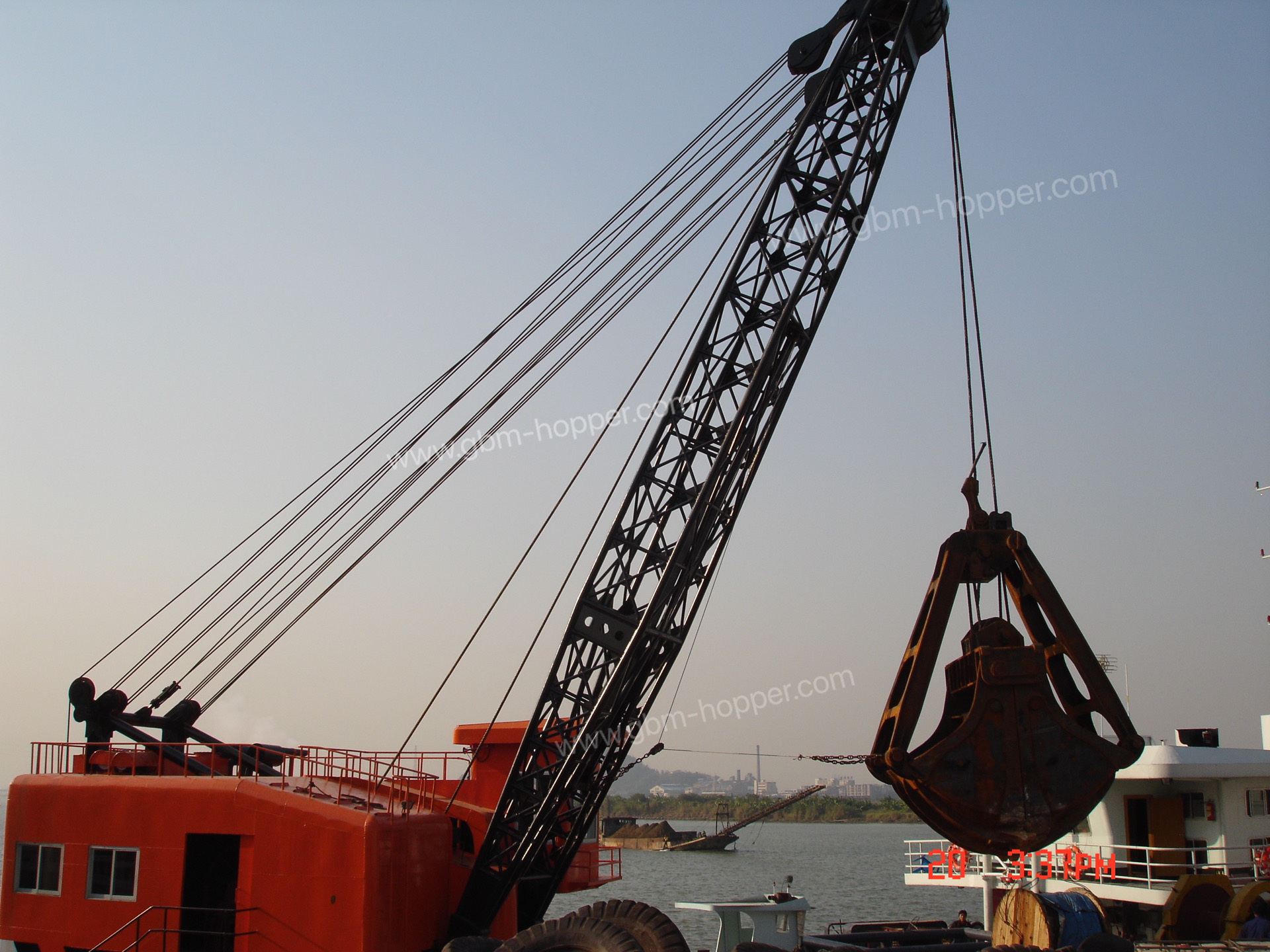 2 unit 18CBM dredging grab
Project located in Dominican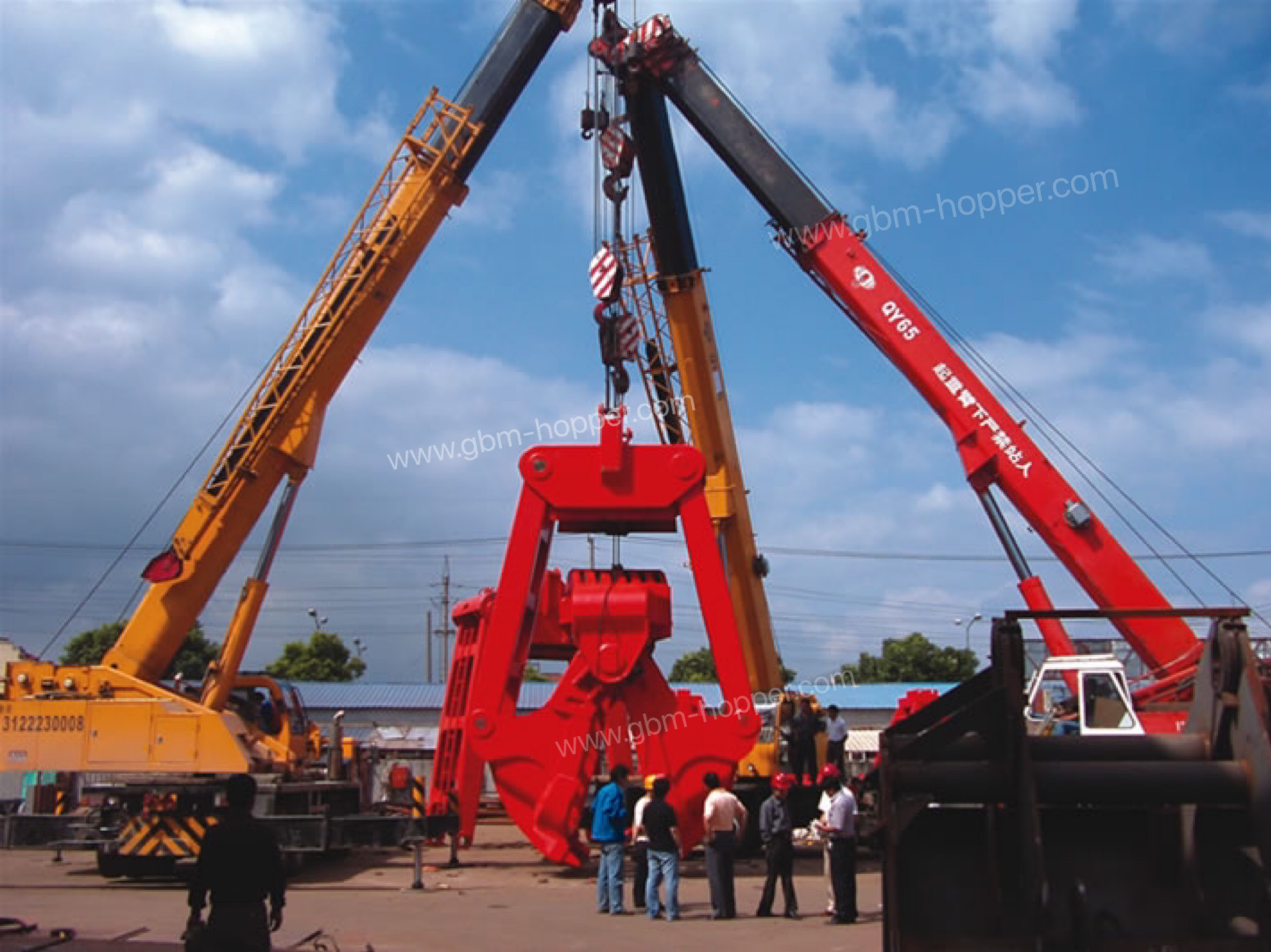 2 unit 14CBM dredging grab
Project located in Australia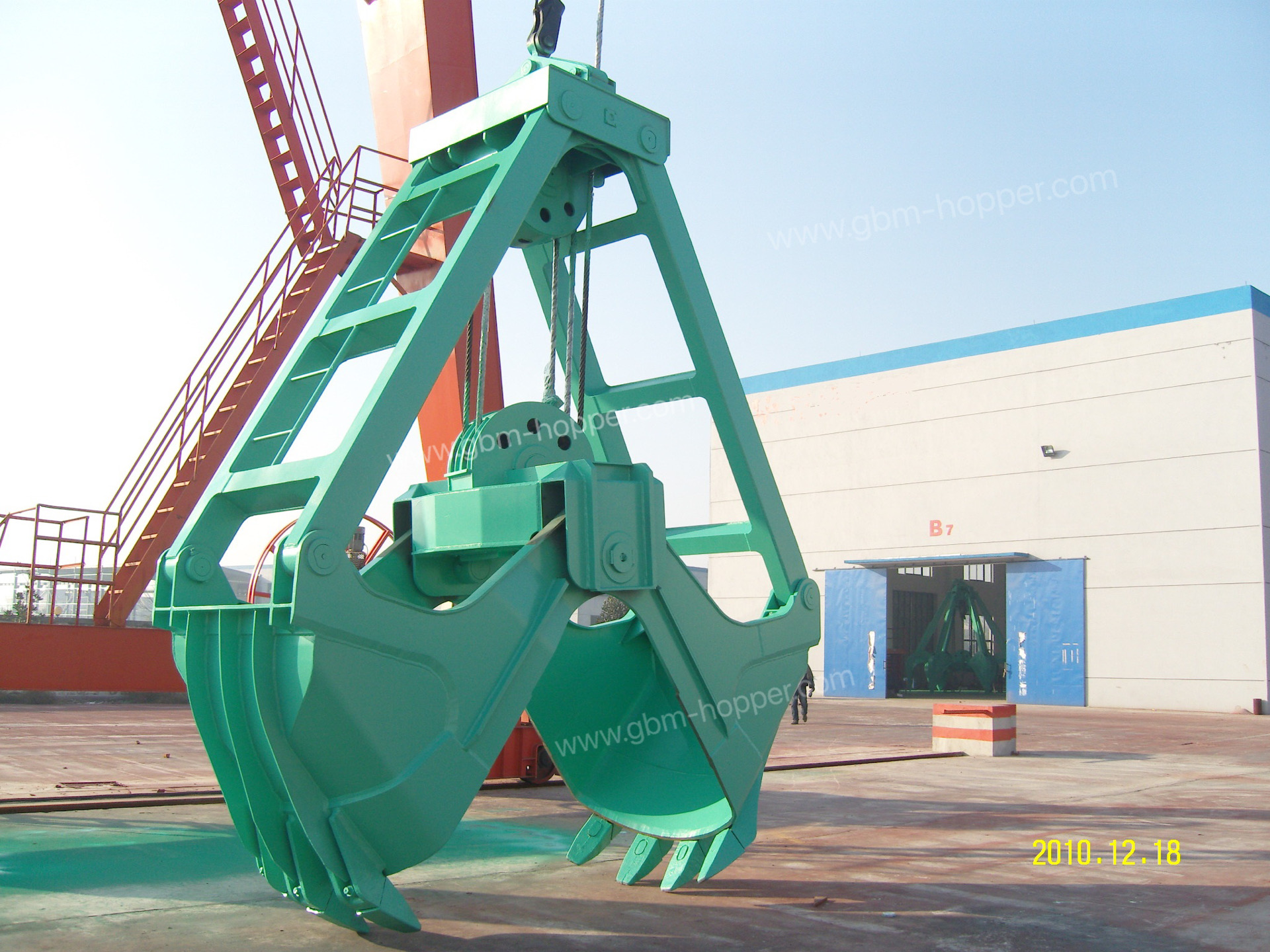 1 unit 5CBM dredging grab
Project located in Vietnam
1 unit 8 CBM dredging grab
Project located in Kuwait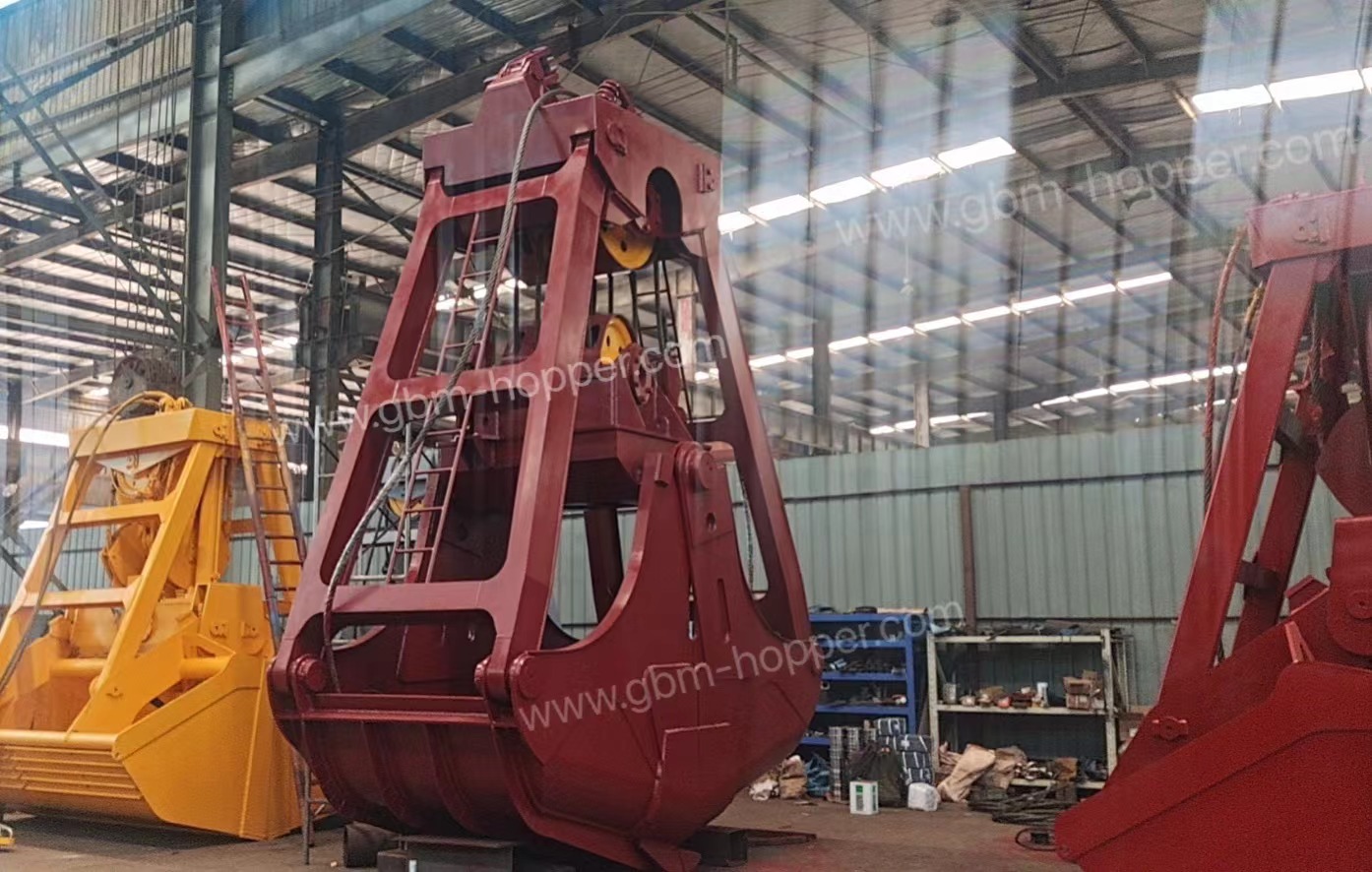 2 unit 6CBM dredging grab
Project located in Malaysia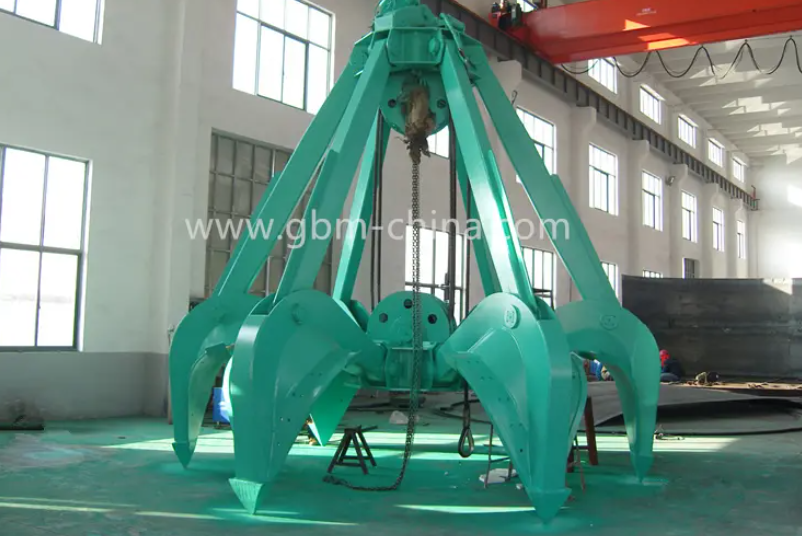 1 unit 6CBM dredging orange peel grab
Project located in Hongkong
Yes, every customer's working condition is different, all of our products can be customized depend on customers' requirements.
We could design leak proof, grab bucket with different capacity etc.
Various customised variants are available including:
Hydraulic dredging clamshell grabs for digging;

Hydraulic clamshell grabs for sand & gravel handling;

Hydraulic orange peel grabs for rock handling;

Mechanical single & double wire rope clamshell grabs for sand/ gravel and bulk handling.
     Each grab is manufactured to client specifications in hardened steel with heavy-duty bearings.
Normally shipping grabs in special containers FR,or bulk cargo vessel,which requires careful planning and preparation. Always make sure the hopper is secured so it doesn't slide around during transport.
GBM have it own experienced department for safe delivery,utilizing the services of a professional will ensure that the remote control grab is securely in place and the container is ready to ship.
1.What is kind of crane and what is the connection of crane and grab?
2. What is the main lifting material?
3. What is the grab volume required?
---
Previous:
Dredging Orange Peel grab
---