Product Detail
Product Tags
Mounting Options
We offers three different drive/mounting options. These are, Static Mounted Loaders , Rail Mounted Loaders and finally pneumatic tyre mounted or Dockside Mobile Loaders .
Advantages for GBM mobile tire hopper:
1.Multiple discharge options: to conveyor, to truck, via telescopic chute, through ancillary Material Feeder
2.Multiple travel options: rail, static or pneumatic tyre mounted and powered and towable travel
3.Increased safety features (level detectors, strain gauges, structurally designed to withstand overload to top of skirt)
4.Robust design (top shroud, grab impact grill)
5.Economical design and proposal
6.Fit to any onwards processing or logistics requirements
7.Can be used on non-dedicated quays and moved off the area when not in use
8.Flexible positioning to suit unloading vessel
GBM Mobile Dust-proof Port Hopper Application:
The appearance of the hopper has greatly improved the loading and unloading efficiency of the wharf. When the grab grabs the bulk cargo unloading, due to the vehicle and other factors, the hopper can funnel the cargo through the hopper and onto the vehicle or the belt conveyor, making the unloading a very simple task. Pleasant thing. Funnel is divided into, removable, fixed, dust, not dust and other forms, customized according to the needs of owners.
1 This equipment includes bagging machine, main support steel frame, gravity feed funnel, power distribution box, discharge chute, bag holder, pneumatic system and some optional devices such as dust collector. Air compressors, etc. Among them, DCS bagging machine consists of feeders, weights and other components.
2 This equipment is used for weighing and bagging various small particle materials, such as grain, dried cassava, fertilizer, PVC powder, small pellet feed, small particle ore, alumina, etc.
3 This equipment can be installed in docks, warehouses, factories, etc.
GBM supplies a range of standard hopper designs and sizes. The units are based on the most common grab and crane sizes as supplied by the suppliers. The units will cater for grab sizes up to 40m3.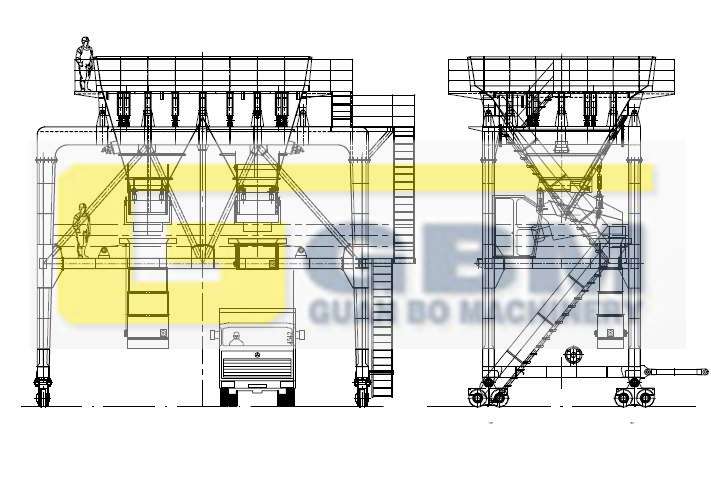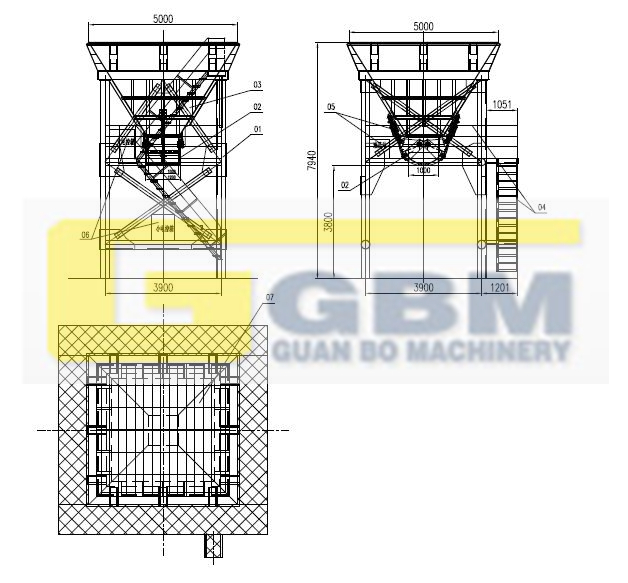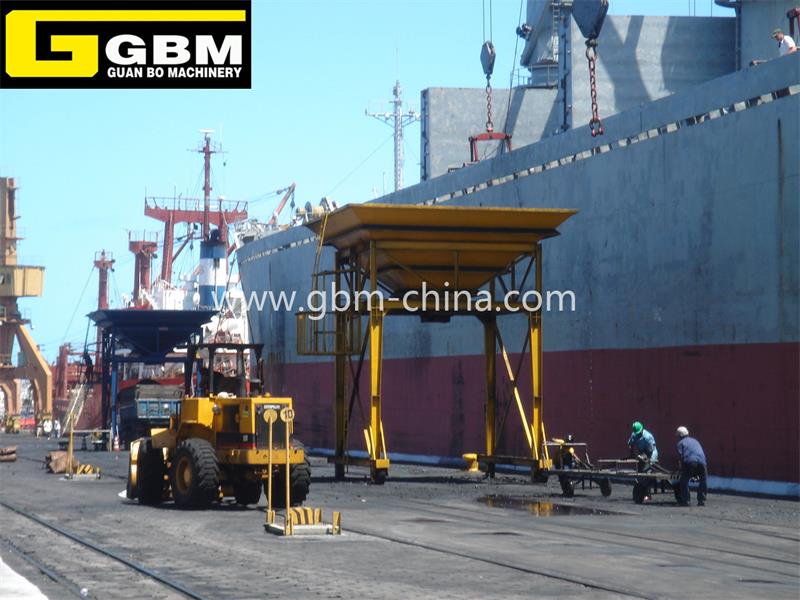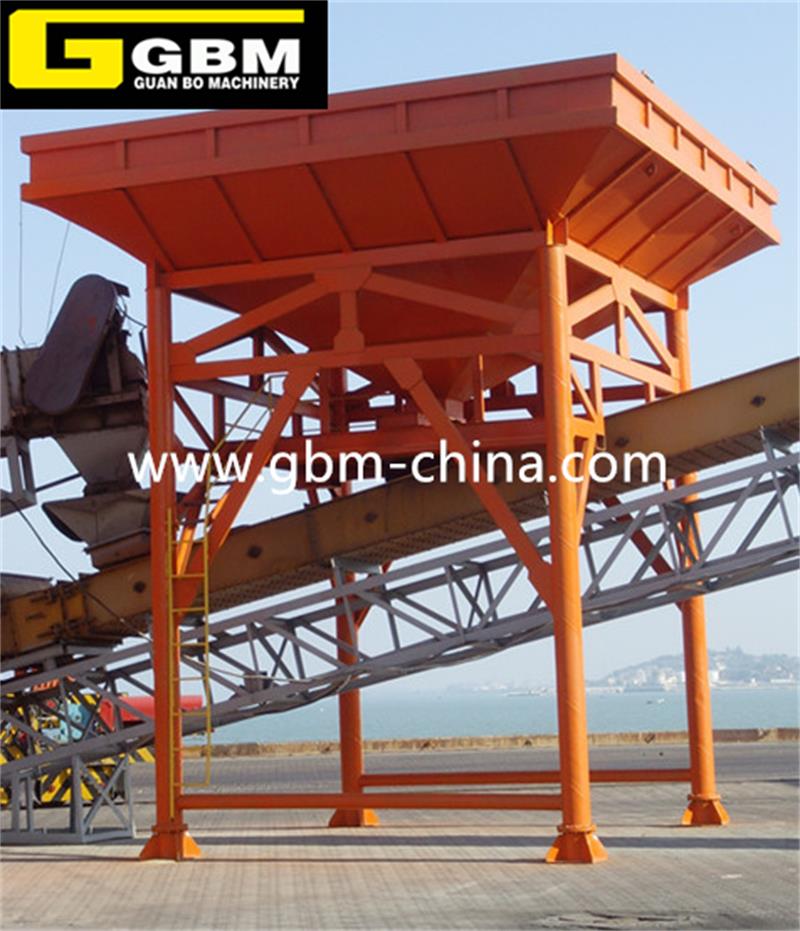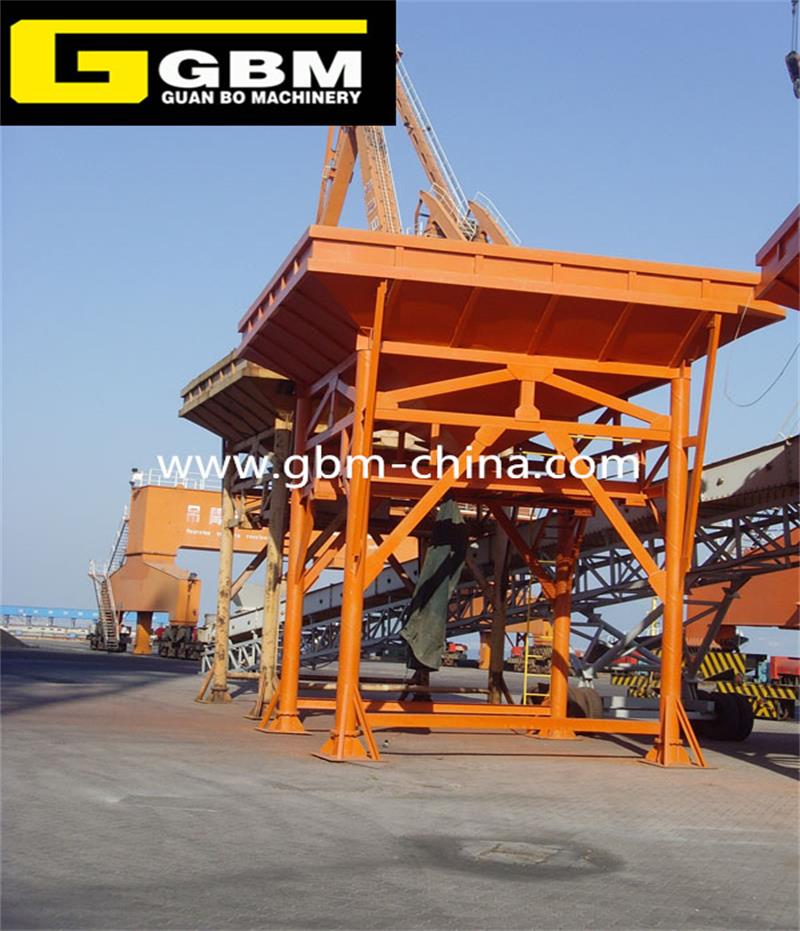 ---
Next:
Two rope clamshell grab
---