Different from GBM's previous large grain suction machines, the grain suction machine shipped this time is small in appearance, flexible in maneuverability, and saves floor space. The equipment still adopts the multi-stage turbine fan technology and high-efficiency dust removal technology independently developed by GBM, which has the characteristics of high efficiency, low energy consumption, low noise and no pollution.
It is worth mentioning that the conveying system of this grain suction machine also has a weighing function, which can automatically measure and determine the loading situation of the truck box, eliminating the need for truck weighing procedures and improving the overall operation efficiency.
In addition, in order to ensure the transportation quality of bulk materials such as grain, GBM grain suction machine has innovated the product structure and adopted the self-developed detachable anti-wear elbow, which effectively reduces the wear of the conveying material on the elbow and greatly prolongs the elbow. Long service life, reducing pipeline maintenance costs and grain breakage rate.
GBM Grain Pneumatic Ship Unloader is a special ship unloading equipment developed by Rainbow Heavy Machinery for various terminals, taking into account the significant advantages of high efficiency, energy saving and green environmental protection. In the future, GBM will further provide customers with "distribution-to-collection" transportation solutions according to market needs, help the terminal to expand the growth point of container throughput, and promote the high-quality development of the port economy.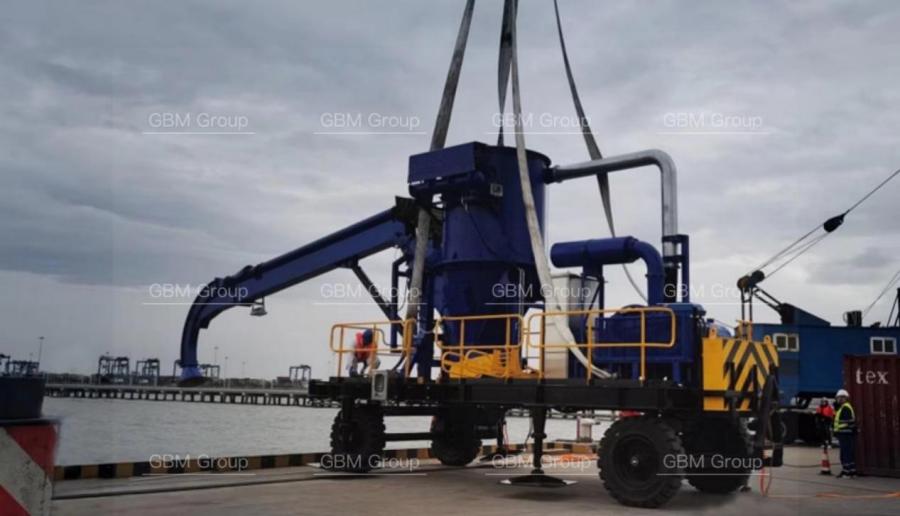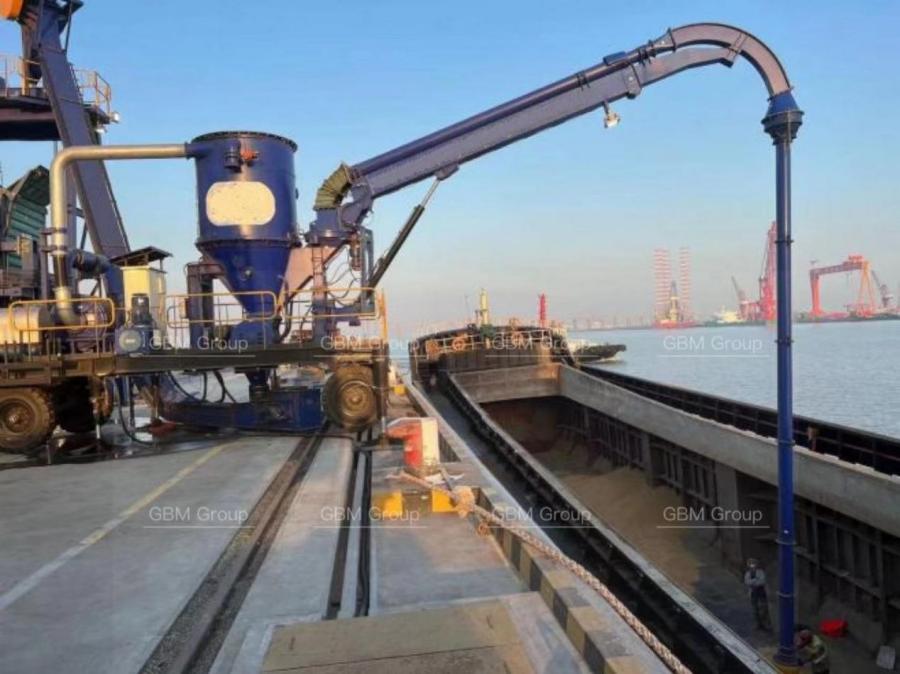 ---
Post time: Mar-16-2022